Club News
Junior Flag Event a big success!
---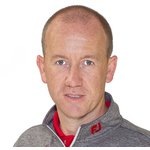 Kenny Monaghan
PGA Golf Professional Stirling Golf Club
Last Sunday Stirling Golf Club, Academy Course held its first-ever Scottish Golf Flag Challenge. The event was aimed at all the children in the early stages of their golf careers and supported as always by our junior convenor Fiona Kelly who is doing an amazing job with our juniors! Each junior had 36 shots to go as far round the Academy Course as possible with the top four finishers qualifying for the Scottish Golf Regional Finals at St Andrews Balgove Course on Thursday 22nd July. SGC junior member Michael Oates was the winner reaching the ninth hole. The other three to qualify are James Steele, Joseph Castle Izzat and Bobby Wilson.
Well done to all those who took part, we hope these events go from strength to strength as our Kids At The Castle development programme grows.
If you would like to know more about our junior programme/membership or any of these events please click on the link below.